4G Vehicle GPS Tracker GT30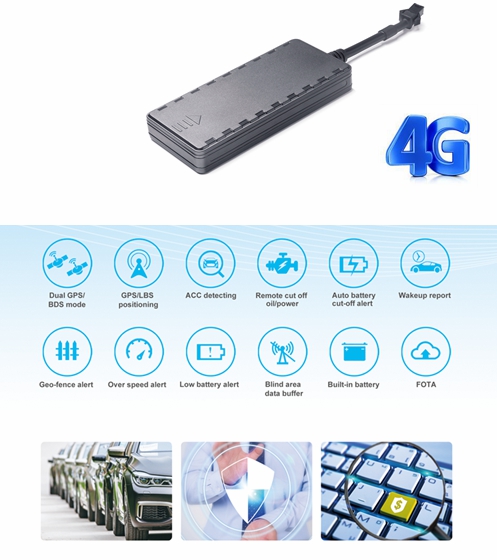 Specifications

Working voltage

DC9V-90V

Working current

60mA@12V(Static Current 30mA)

Size

84mm*38mm*12mm

Positioning way

GPS

Positioning accuracy

<10 Meters (This data is for reference only, and the positioning accuracy is related to factors such as the terrain and time of the vehicle)

Communication Network

Support 2G\3G\4G network

Communication Way

TCP

Working Temperature

-25℃~ +75℃

Storage Temperature

-40℃ ~ +85℃

Standby Battery

55mA/h

Warranty

1 Year
Functions

Function Details

Description

Location data report

Real-time tracking

Upload the longitude and latitude information according to the time interval.

Vehicle status detection

ACC on/off status

Uploaded data include the ACC on/off status each time

Power down alarm

Turn on backup battery, when the vehicle voltage is lower than 5v, the device upload a alarm to the server

Over speed alarm

Set the maximum speed limit value on the platform or SMS, when the GPS speed is more than the value, the device will upload a alarm to the server

Fuel checking

Cut off/supply fuel remotely through server or SMS

Other functions

Blind area uploading data

The data is stored up to 300pcs. if the terminal is located and not online, upload this data when the signal is good

Inflection upload

When the angle of the vehicle turns is more than a certain angle, the device will upload a position information to the platform to optimize the trajectory.

Upgrade remotely

Need assistance of factory

Low power consumption

Static mode

The 3D triaxial acceleration sensor detects vibration status of vehicle in real time, when the car is moving, the device is in motion mode; the device will change to static mode after 5 minutes without vibration, close the GPS module, when vibration is detected, the device automatically changes to motion mode.