Mobile 4G HD1080P Vehicle DVR
The New Video Terminal In line with relevant national policy standards: the Ministry of Communications Standard Beidou Protocol (JT/T 794-2011, JT/T 808-2011), the Ministry of Communications standard video protocol (JT/T 1076-2016, JT/T 1078-2016), taxi Service Management System (JT/T 905-2014)
◆ Support 4 channels of 720P HD video real-time storage and upload.
◆ Support 1 channel CVBS video output, external AV display for real-time video live broadcast
◆ Support remote intercom
◆ Support 2PCS of SD card cyclic storage at the same time
◆ Multiple expansion interface, support to connect to fuel sensor, advertising screen, broadcast station, etc.
◆ It can support built-in or external WIFI module, connect to senior assistant (APP) through WIFI, flexibly configure device parameters, video real-time viewing and retrieval, camera angle adjustment.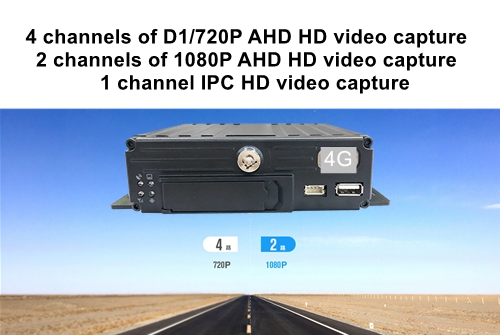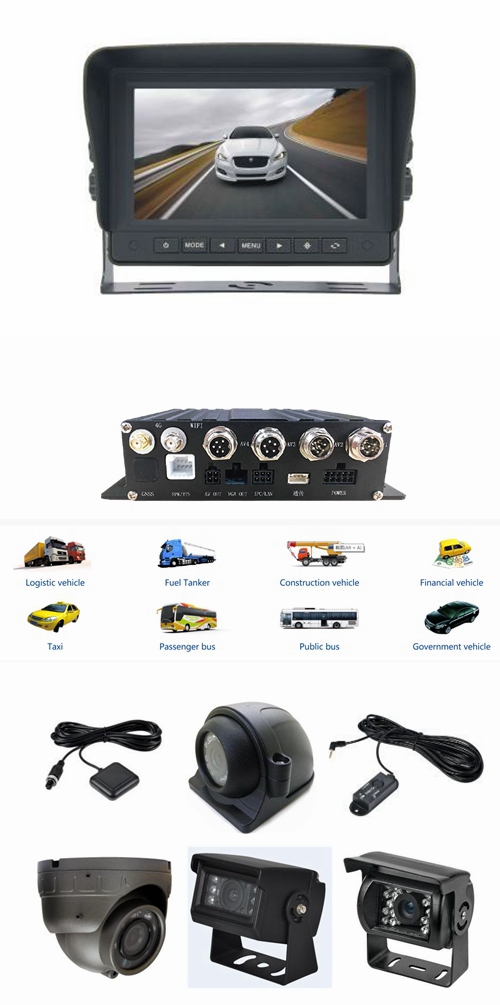 Specifications:

Operating System

Operating System

Linux

Control Mode

Network, Phone App

Video

Standard Definition Input

4-channel D1

AHD720P

4-channel 720P

AHD1080P

2-channel 1080P

IPC

1 channel

Output

1-channel CVBS

Video Signal

PAL

Audio

Input

Maximum 5-channel audio

Output

1-channel audio

Display

Screen display

1 /2 /4 /6 /8 screen display

Video Recording

Video and audio compression format

Video H.264, Audio ADPCM, g726, g711 (default g726)

Image Resolution

CIF、HD1、D1、720P

Video mode

Power on/manual/timing/plan/alarm recording events

Real-time Video

Support

ACC off, time-lapse video

Delay Parameter Range: 10-65535s, Default: 300s

Mirror video

Support

Alarm Video

Support

Backup video

Support

Playback

Playback Channel

Support local multi-channel synchronous playback, PC software remote single-channel playback

Browse Mode

Time,Channel

Network

2G/3G/4G

4G TD-LTE/4G FDD-LTE/3G TD-SCDMA/
3G WCDMA/3G CDMA2000/2G(GSM)

WIFI

802.11b/g/n/(Optional)

Storage

SD Card

Double SD Card(Maximum Of Single Card Is 128G)

Note: Maximum support 4-channel 720P HD cameras